Kyle Peart
I was in the world in every sense of the word. Proud, arrogant. Only concerned about myself and making money and was willing to do the latter by any means necessary (Gal 5:19-21). I was completely antisocial and the only people I was willing to spend any length of time with were the people I was drinking and doing drugs with (Prov 4:19). Even my girlfriend Eli, now wife, could rarely merit my attention.
After bouncing from restaurants to car washing, to dealing drugs, I had been set up with a job in the aircraft industry doing grunt work. I worked under a guy who was a proclaiming Christian who consistently challenged my lifestyle and worldview (1 Cor 2:14). Eventually, he and his wife invited me and Eli to church for a midweek service. We attended a few times from there, and when the Resurrection service came around, I responded to the altar call. That was when I recognized I needed a Savior but I was not yet willing to give up my life to Him the way He did for me (2 Cor 5:21).
Eli and I were married a year later and had been attending church regularly since that Resurrection service. Although she and my relationship seemed to be growing, in reality, I had just gotten better at hiding who I really was from her. A year into our marriage, I was still lying, drinking, doing drugs, and going to places I had no business being (Prov 12:19). One day, we attended our first Bible study together. Afterward, two other married couples our age invited us to hang out. They were asking a lot of questions about us, genuinely curious about who we were. The men shared bits of their testimony, but in such a way that it was if they weren't talking about themselves but different people altogether. I left that study with a real understanding of 2 Corinthians 5:17 (even though I didn't know the verse at the time); I was hungry and thirsty to be a brand new man. From then on, there was no going back.
God was faithful to steadily grow me in His Word, and keep me surrounded with encouraging and accountable Christians (Ps 73:26). Although a new man now, there was plenty to rectify with my wife regarding the crimes of my old man, and God was faithful to do so (James 5:16). Also, the more I grew with Him the more social I became (Gal 2:20). I no longer saw people as an annoyance, but rather as sinners who Christ died for (Rom 5:8). One day, about two years later, the church we were attending was having a one-day seminar on evangelism and I really felt the Holy Spirit pulling me to go. Afterward, the speaker said they would be organizing an outreach at the local swap meet to set up a booth and talk to people. My wife and I went and I didn't know what I was doing. No idea how to talk to people or strike up a conversation without sounding like a salesperson. No doubt I looked like a fool (1 Cor 1:27), and I certainly felt like one, but when the leader said they would be doing it again, I knew I had to go. By the grace of God, we've continued doing the swap meet with a few close friends ever since.
It's the joy of the Lord to serve God and fulfill His commission (Matt 28:19) by preaching His word in and out of season (2 Tim 4:2). It is to His glory that He would use a weak and dumb man to share the glorious Gospel of Jesus Christ, for the salvation of men. Praise Him who does the work (John 3:30)!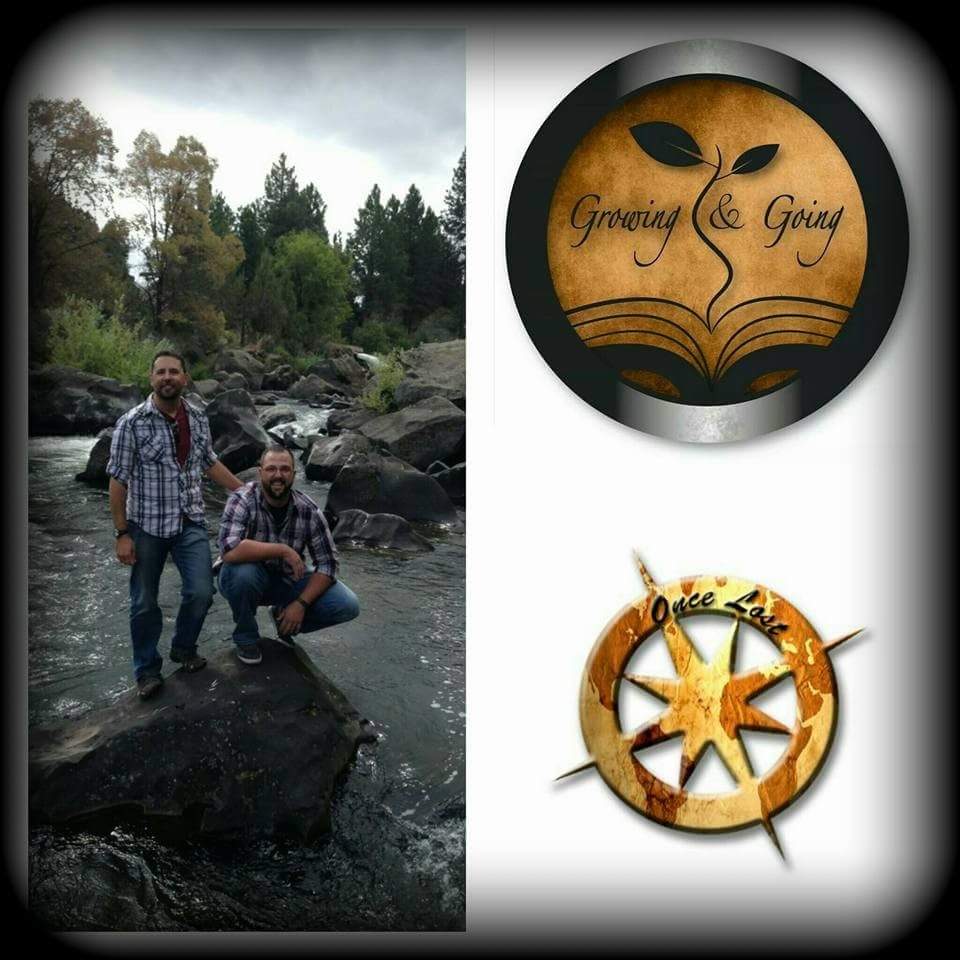 Flynn Huseby
I spent the first 20 years of my life watching those around me, in attempts to figure out what 'life' was all about. Then one day someone asked to sit and share something with me. What he read to me was not his own philosophy. For the first time in a long time, I was very confused. I spent the next several months trying to figure out what I had heard that day. That young man read from the book of Matthew, verses 13 and 14, "Enter ye in at the strait gate: for wide is the gate, and broad is the way, that leadeth to destruction, and many there be which go in thereat: Because strait is the gate, and narrow is the way, which leadeth unto life, and few there be that find it." I had believed that basically everyone was going to Heaven, but above it says there are few that will find the road that leads to life. I believed hell was reserved only for those few who had done really bad things, but in verse 13, it says many, not few would go down the road to destruction. There was a massive contradiction in my thinking and I knew there was only one that could help me understand. I did not cry out to Buddha, nor Mohammad. Both are in their graves. Although I didn't know for sure yet who He was, I simply cried out to God. I did not ask for healing, nor to be made rich, but to simply know the truth. Later I found a verse that confirmed my searching. The True and Living God has promised, "If you seek Me, you will find Me, when you search for Me with all your heart." Jeremiah 29:13 I now knew the problem. I was on the road which I thought was leading to 'heaven', but was now confronted with reality, with my sin. I now knew without equivocation that I was deceived. I thought I was on a road to 'heaven', but was really on the wide road with many others leading me to destruction.
I believe God heard my blind cry to Him and in keeping His promise, He made sure I heard the truth both about my condemnation and the grace of His forgiveness by what His Son did historically upon the cross almost 2,000 years ago. John 3:16-19 sums it up perfectly, "For God so loved the world, that he gave his only begotten Son, that whosoever believeth in him should not perish, but have everlasting life. For God sent not his Son into the world to condemn the world; but that the world through him might be saved. He that believeth on him is not condemned: but he that believeth not is condemned already, because he hath not believed in the name of the only begotten Son of God. And this is the condemnation, that light is come into the world, and men loved darkness rather than light, because their deeds were evil."
After asking for forgiveness and accepting the Good News of God's forgiveness through Jesus Christ, I have spent more than 10 years in a variety of education settings in hopes of pointing others to the Truth. My heart's desire is to know the truth, to do the truth and to share the truth. I hope you are challenged, blessed and encouraged as you dig through this site. It is my prayer that the truth of God's Word will set and keep you free. John 8:31-32