What happens if Jesus returns while people have colonized Mars?
Based on the Book of Revelation and everything that is stated to happen to the Earth once Jesus returns, what will happen if humans are colonized in space i.e., Mars?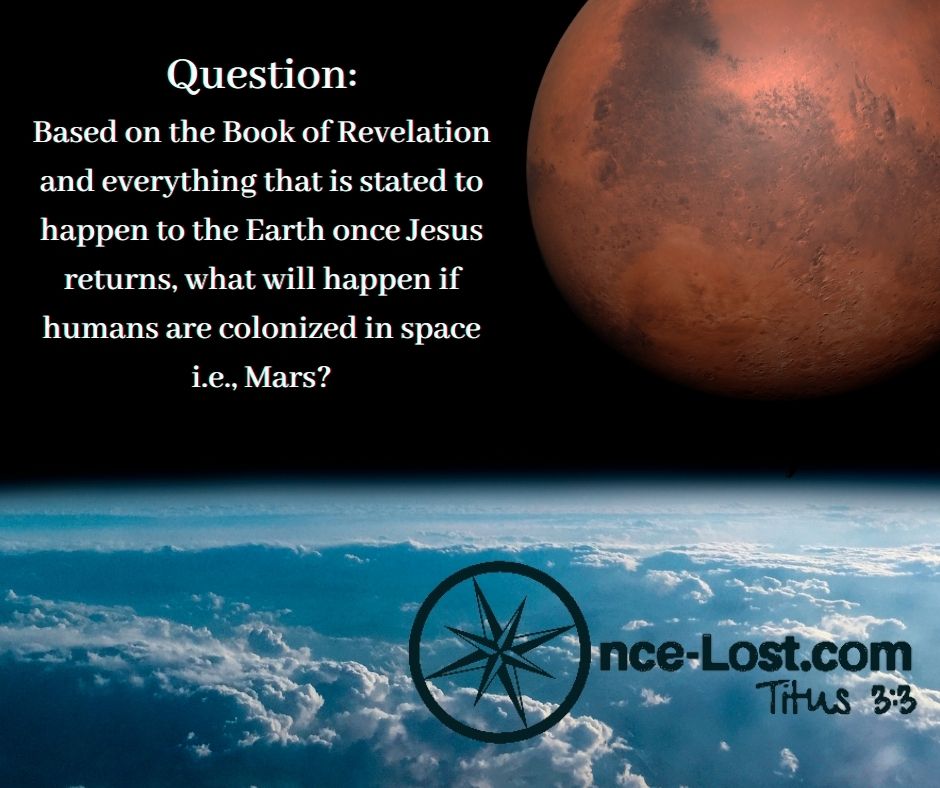 The timing referred to in much of the Book of Revelation can be called the "end of the world" or the "day of the Lord". This is generally talking about when God will intervene in human history for the purpose of His judgment. The Lord has a lot to say about how His judgment and His new creation will happen in the future. The Bible's pages are filled with God's promises. Even though we know why these things will happen, the exact timing is left to our Great God and Savior. We do, however, have markers, clues throughout the Bible, that help us know that the time is near. Regardless of the post-modern signs of the times, our eyes should stay fixed on Jesus, looking forward to His return, all the while staying busy with the plow, knowing our time is short (Luke 19:13, Luke 21:28).
Regarding the colonization of other planets, God tells us He will return bodily in power to this planet, planet Earth, as the King of kings and the Lord of lords at the end of the Great Tribulation. This is called His second coming. He will judge this world, returning with Christians to earth for 1,000 years. And according to the Scriptures, after this 1,000-year reign on earth, God will burn away this entire sin-soaked universe, creating a new heaven and new earth where only righteousness and holiness will dwell. (Isaiah 65:17, 2 Peter 3:10-13)
God will clearly destroy the "earth" by fire at the end of time, after His 1000 year reign on earth. But what will happen to everything else? Will people make it to other planets? Will there possibly be people living on Mars during the Tribulation? What if there are people in space, traveling and performing research during this time? Does this mean they will be able to avoid God's judgment? Maybe there will come a time when humanity finds a way to settle a nearby planet. This we can be confident of, God will most certainly return, and His judgment will reach all people, whether a dad sitting at home working on his laptop, the grandmother doing her Saturday morning shopping, or even an astronaut traveling through space.
To examine the answer to the question, we really need to look no further than in God's word. His promise of justice and true peace will come, but to bring true peace, all things must be judged, and this even includes the heavens. In Scripture, the word "heavens" in this context is the Greek word Ouranos. In general, Ouranos often means the universe, the aerial heavens or sky, and the vaulted expanse of the sky with all things visible in it. (Lexicon: Strongs G3772) In the context of Scriptural promises and the plainness of the text itself, let's allow God to speak for Himself. Ouranos plainly means the whole of the universe, not just this planet.
In 2 Peter 3:13, the Lord, through the Apostle Peter, wrote,
Nevertheless we, according to His promise, look for new heavens and a new earth, wherein dwells righteousness.
In Revelation 21:1, John, under the inspiration of the Lord, wrote,
Then I saw a new heaven and a new earth, for the first heaven and the first earth had passed away, and the sea was no more.
This second verse is from the vision God gave John while he was exiled on the island of Patmos, referring to what the world and universe will be like after God's final judgment. Clearly, no one, no matter where they are, will escape.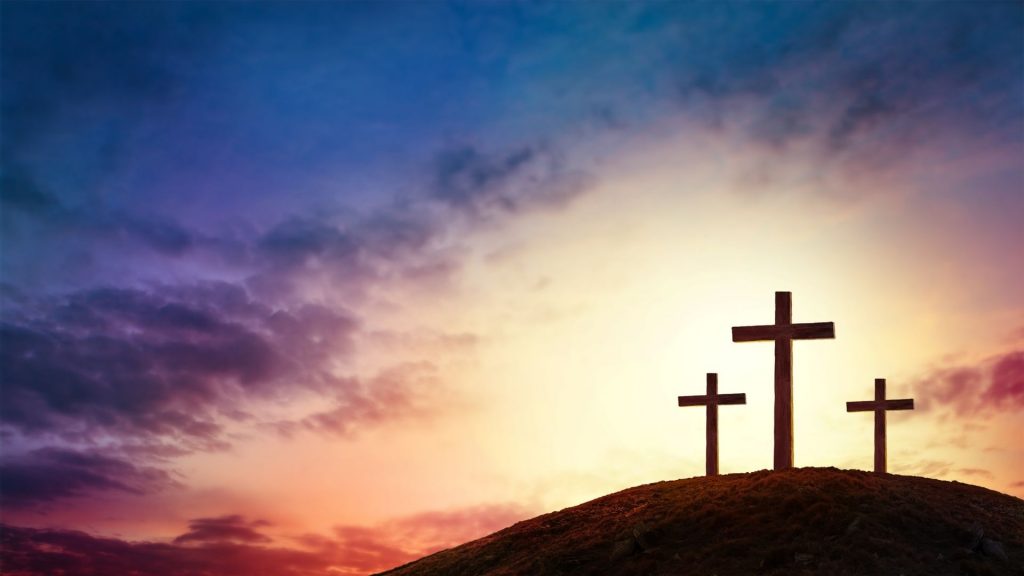 After Adam and Even rebelled against God, sin entered every fiber of the Lord's "very good" creation, even to the outermost atoms of the universe. The key to remember is that God will create a new heaven and new earth. He will destroy all things infected and affected by sin, the consistent infection that has corrupted and destroyed since its evil invasion into God's perfect creation 6,000 years ago. The Lord's first victory was 2,000 years ago, over the power of sin, when Jesus came as the suffering servant (Isaiah 53), living that perfect life here on earth as a man and yet never stopped being God. He took on God's punishment that we all deserved (Romans 3:23, Romans 5:8). Jesus then defeated sin and death by His victorious resurrection from the grave (1 Corinthians 15:24-26)!
Now, sin and its power no longer have reign in the hearts and minds of those who put their faith in the Lord Jesus Christ and His perfect life, death, and resurrection. Because of His full and free salvation, we can have a true and eternal hope knowing born again believers are free from sin, self, and Satan through the death of ourselves (John 3:3) and stamped seal of the Holy Spirit (Ephesians 1:13).
We joyfully look forward to being with God because of His perfect work in Christ. Even though we still live in the world, we are no longer part of it. But the stain of sin still settles in this universe until God destroys it for good, along with all His creation that was affected by it. God created all things (Genesis 1:1), meaning the heavens and the earth, so when He destroys it, He will do the same, by removing all things, and create a whole new universe, without the blemish of sin.
This goes for all things under and above the heavens, meaning not just the earth we stand on, but the literal universe will be wiped away as if it never existed, and only those who rejoiced as His appearing (2 Timothy 4:8) will enjoy a true and eternal relationship with the Creator who makes all things good!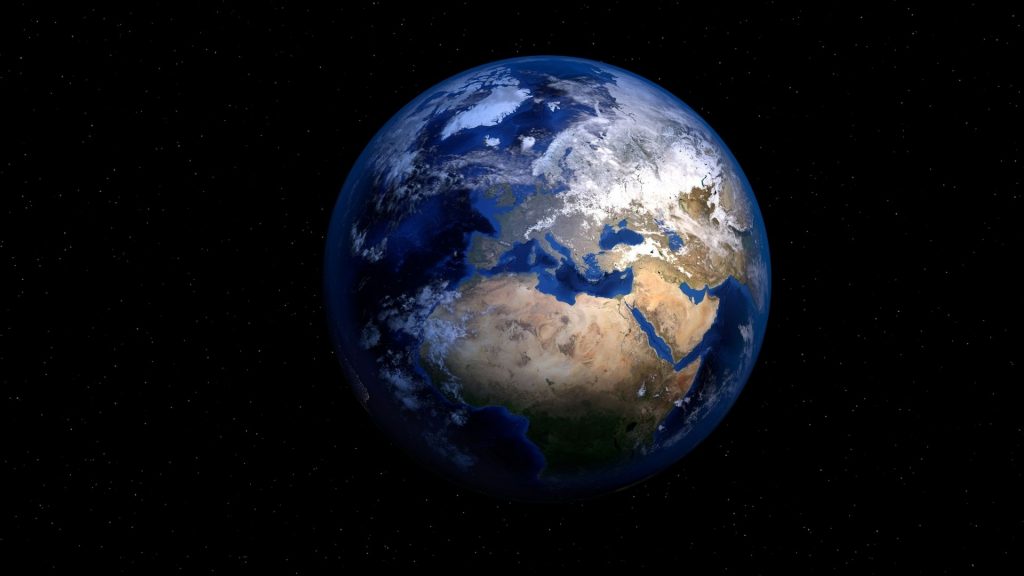 Another possible consideration to the original question is that the Lord will return before people are ever able to settle on Mars. Perhaps people's desire to inhabit other planets, their ambition to leave earth, has more to do with arrogantly escaping God's judgment, than simply exploring "the final frontier". God may not allow mankind to relocate from planet earth. This is the planet He designed for mankind. This is the planet God came to 2,000 years ago. This is the planet believers are called to evangelize. This is the planet Satan is the god of. This is the planet the Lord will return to. This is the planet God will set up His millennial kingdom.
The truth is there is nowhere to hide from God. We will all have to face the Creator of the heavens and earth. We will all have to give a reason for our rebellion against the One Who created all things. We will all have to give an answer for our arrogant rejection of His amazing grace and love, demonstrated fully and freely in Jesus Christ's life, death, and resurrection. No matter how great our technology becomes, we must all still come to the Lord for the forgiveness of our sinful hearts. Praise the Lord for His constant calling to all who will come, no matter where they are.
"Jesus stood and cried out, saying, "If any man thirst, let him come unto Me, and drink. He that believes in Me, as the Scripture has said, out of his belly shall flow rivers of living water" John 7:37-38.
"Jesus said, I am the resurrection, and the life: he that believes in Me, though he were dead, yet shall he live: and whosoever lives and believes in Me shall never die" John 11:25.
"For God so loved the world, that He gave His only begotten Son, that whosoever believes in Him should not perish, but have everlasting life. For God sent not His Son into the world to condemn the world; but that the world through him might be saved" John 3:16-17.
"For they themselves report concerning us the kind of reception we had among you, and how you turned to God from idols to serve the living and true God, and to wait for his Son from heaven, whom he raised from the dead, Jesus who delivers us from the wrath to come" 1 Thessalonians 1:9-10.
"Since all these things are thus to be dissolved, what sort of people ought you to be in lives of holiness and godliness, waiting for and hastening the coming of the day of God, because of which the heavens will be set on fire and dissolved, and the heavenly bodies will melt as they burn! But according to his promise we are waiting for new heavens and a new earth in which righteousness dwells" 2 Peter 3:11-13.